News
Letter of thanks from Marco Ricceri

Marco Ricceri sent a letter of gratitude to the FFB Dean Sede Nasibyan, a member of the Russian-Italian Coordination Council on Business Ethics and warmest wishes to President Galina Fomina At the Faculty of Finance and Banking on June 12, 2020. The first Russian-Italian online forum "Development Banks on the Threshold of New Opportunities" was held in cooperation with the European Institute for Political, Economic and Social Research (EURISPES) and the Russian-Italian Coordination Council on Business Ethics Marco Ricceri sent a letter of thanks to the Dean of the FFB Seda Nasibyan:
Webinar "Development Banks on the threshold of new opportunities". Results
The faculty of Finance and banking of Ranepa together with the European Institute for political, economic and social research (EURISPES) and the Russian-Italian coordinating Council on business ethics held the First Russian-Italian open online forum "development Banks on the threshold of new opportunities: a comparative assessment of sustainable development models".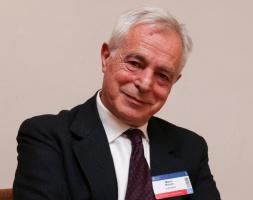 Joint environmental action
The Russian-Italian coordinating Council "Ethical Entreprise" became a partner of the campaign of the non-profit Foundation "Womenrenaissance" and the international charity Fund for support of talented children around the world "NrFoundation" Natalia Rottenberg "Green business". Utilization and reuse of natural resources is the leitmotif of the Campaign aimed at preserving and caring for the environment, which is part of the ecology of the planet.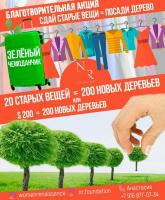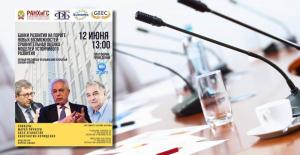 Metropolitan Hilarion: working together to defend Christianity
On February 12, the Metropolitan took part in a meeting of the Joint Working Group on Cooperation between the Holy See and the Russian Orthodox Church, and in the afternoon, in an interfaith conference at the Pontifical University of St. Thomas Aquinas, dedicated to the theme: "Saints are signs and seeds of unity." In an interview with the Vatican radio correspondent, the hierarch spoke about the ways of convergence of the two Churches in the context of modern challenges:
"I call this collaboration a strategic alliance between Catholics and Orthodox. I mean that we now have no opportunity to solve all the accumulated problems of a theological and ecclesiological nature, but nothing prevents us from working together and feeling like not rivals, but allies.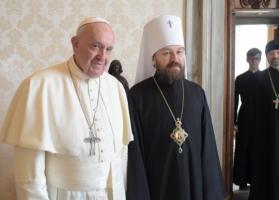 The world market for organic agriculture for the first time exceeded 100 billion US dollars
Organic agriculture continues to grow steadily around the world. Every year, the Swiss Institute of Organic Agriculture FiBL publishes statistics "The World of Organic Agriculture", this year 21 collections have already been released. Key indicators from it are presented today at the world exhibition BIOFACH 2020, participants of the Union of Organic Agriculture from Nuremberg pass, where they take part in the collective Russian stand and as part of the Russian delegation.