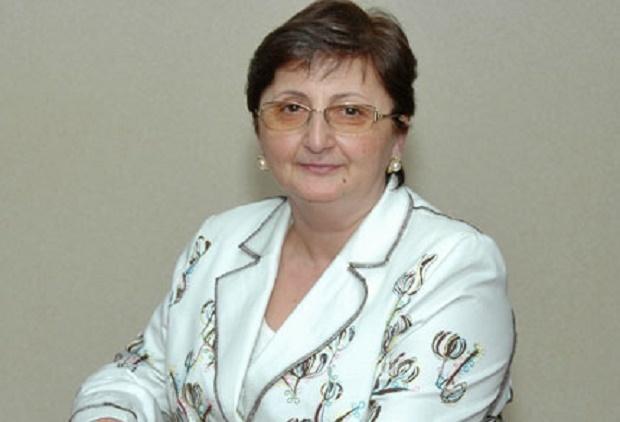 Letter of thanks from Marco Ricceri
Marco Ricceri sent a letter of gratitude to the FFB Dean Sede Nasibyan, a member of the Russian-Italian Coordination Council on Business Ethics and warmest wishes to President Galina Fomina At the Faculty of Finance and Banking on June 12, 2020. The first Russian-Italian online forum "Development Banks on the Threshold of New Opportunities" was held in cooperation with the European Institute for Political, Economic and Social Research (EURISPES) and the Russian-Italian Coordination Council on Business Ethics Marco Ricceri sent a letter of thanks to the Dean of the FFB Seda Nasibyan:
Dear Seda,
Allow me, along with my colleagues, to express our gratitude to You, the moderator Marina and Your qualified team, for the online forum held on June 12, 2020. It was indeed a very skilled and challenging initiative, very well organized from a technical point of view. I have received many compliments from Italian people at a distance.
In fact, you, as well as Professor Abel Aganbegyan and Professor Konstantin Korishchenko, have very well illustrated how serious the situation is for everyone and what structural changes we must make based on common efforts. In the interests of people and their living conditions, as well as in the interests of our economic system, this is indeed the moment to intensify cooperation and exchange of common best practices, leaving aside any contradictory and anti-historical divisions and divisions.
The crisis is a common problem for all of us. Based on this attitude, rest assured that we would continue to contribute to our national and foreign authorities, acting within and beyond traditional borders.
I am confident that the scientific community that you have brought together with your initiative and with your Faculty is able to provide great and meaningful support to decision-makers in adapting approaches and policies to new common needs. Let us follow Albert Einstein's advice in one famous quote: "We cannot solve our problems with the same mindset that we used to create them." I take this opportunity to inform you that we are ready with a group of our internal and external experts, such as Ambassador R. Ridolfi, to continue and delve into the issues that arose at the conference
My warmest wishes from Rome to your staff, Professor Abel Aganbegyan, Professor Korishchenko and Galina Fomina.
Marco Ricceri
In turn, Seda Nasibyan, Dean of the Russian Presidential Academy of National Economy and Public Administration, thanked Marko for his contribution and cooperation in a reply letter:
Dear Marko,
Let me thank the EURISPES team and You personally, Dr. Ricceri, as well as Roberta Champo, Jan Martin Rossi, Ludovic Semerari and Ambassador Roberto Ridolfi for the fruitful work on June 12 during the Russian-Italian online forum "Development banks on the threshold of new opportunities: a comparative analysis of sustainable development models ".
The Faculty of Finance and Banking has been a signatory to the UN Global Compact for Sustainable Development since 2015 and is guided by PRME in its activities, periodically presenting a report on our activities in the field of responsible management education, training the young generation, for whom the highest value is the speed of change (2 years) able to meet the challenges of a changing world.
We express our hope for fruitful long-term cooperation.
We propose to expand the list of topics and involve even more participants.
We are in a globally new environment that requires understanding digital transformation in terms of moral and social dimensions. We are going to discuss issues of global ethics and trust with scientific and business experts. We remain committed to universal human values, preservation of cultural traditions, exchange of achievements, constant interaction in order to find innovative solutions for the happiness of people around the world.
We remain your friends!
On behalf of the staff of the Faculty of Finance and Banking of the National Economy and Public Administration (RANEPA)